ShadowDancXR: Body Gesture Digitization for Low-cost Extended Reality (XR) Headsets
Note: We don't have the ability to review paper
PubDate:
Teams: The University of Melbourne
Writers: Difeng Yu;Weiwei Jiang;Chaofan Wang;Tilman Dingler;Eduardo Velloso;Jorge Goncalves
PDF: ShadowDancXR: Body Gesture Digitization for Low-cost Extended Reality (XR) Headsets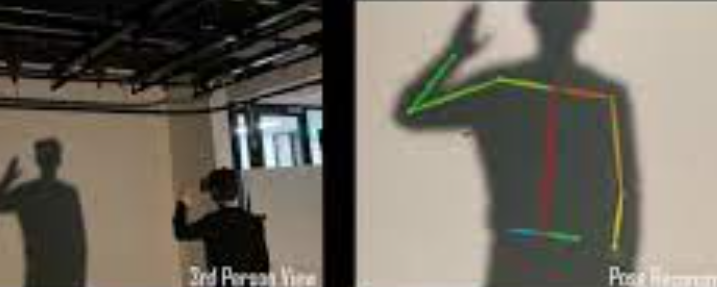 Abstract
Low-cost, smartphone-based extended reality (XR) headsets, such as Google Cardboard, are more accessible but lack advanced features like body-tracking, which limits the expressiveness of interaction. We introduce ShadowDancXR, a technique that relies on the front-facing camera of the smartphone to reconstruct users' body gestures from projected shadows, which allows for wider range of interaction possibilities with low-cost XR. Our approach requires no embedded accessories and serves as an inexpensive, portable solution for body gesture digitization. We provide two interactive experiences to demonstrate the feasibility of our concept.